The NewYid flame essential oil diffuser is a great purchase. It looks amazing as the steam mimics a flame with the help of an orange glow light that can be dimmed. I highly recommend this as the price is perfect for the stability of the product. I really enjoy the mist, it's perfect for a bedroom or office.
Nowadays, there are a lot of different diffusers on the market. I have purchased the flame diffuser by NewYid and have really been enjoying it. I would like to share my experience and everything you need to know about a machine that can lower your stress and make your area much more pleasant.
In this article, we will break down the NewYid flame diffuser that is available at a really great price.
How to Choose the Best Flame Diffuser
Consider the following factors when choosing the best flame diffuser:
Warm-up Time
The Newyid diffuser warms up and starts dispursing steam in about 15 seconds from when the power is turned on. This is not much time at all.
Flame (Stream) Duration & Output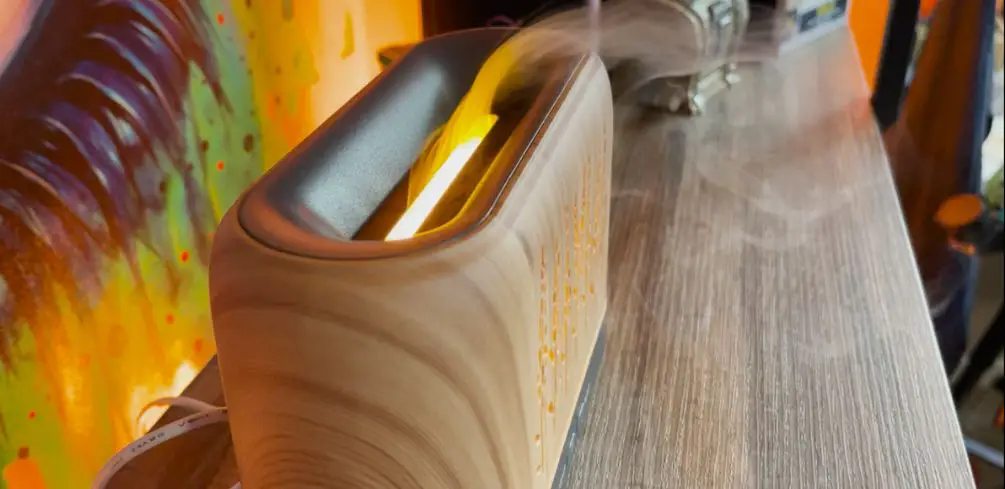 The steam that comes out of the diffuser is about 3 inches high and then comes over the side of the diffuser. The diffuser can be running for 12 hours straight on a full tank of tap or distilled water. Distilled water is preferred as there are fewer chemicals that will be put into the air.
Remote Control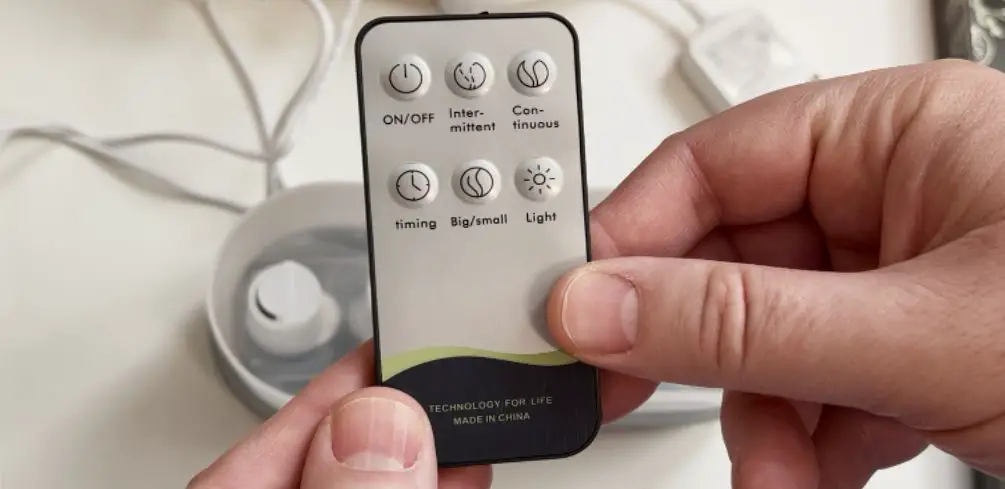 Having a remote control makes it easy to control these machines as the options will be easy to see. This one does come with a remote control, so you don't even have to get up to turn it on or off. The remote does come with a battery included.
Noise Level
This diffuser sounds like a bubbling brook with a low amount of sound, measuring under 24 dB. This is very relaxing if you like to hear the water trickle in the background.
Capacity & Efficiency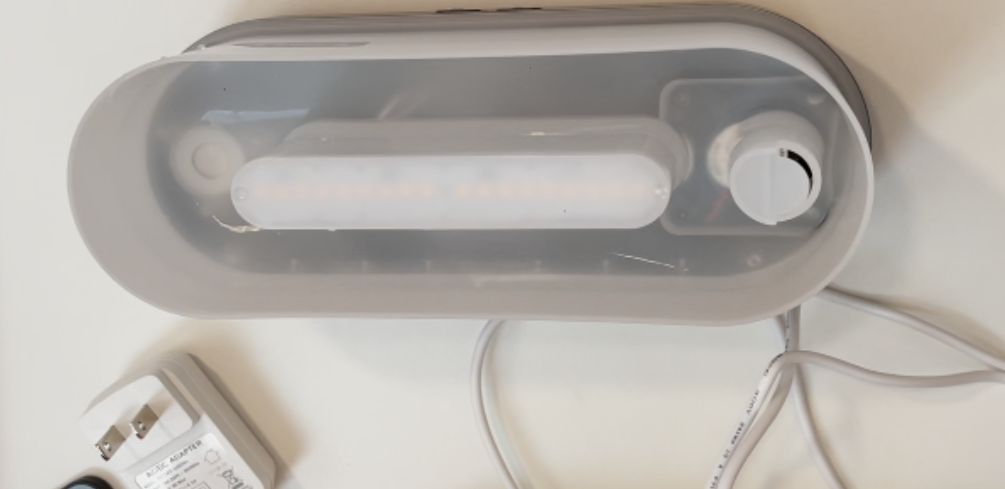 The Newyid flame diffuser comes with a 200 ML tank. This is plenty to allow the machine to run non-stop for 12 hours. Simply fill the tank to the max limit and add a drop or two of essential oils, which will bring a nice smell to the home or room.
Timers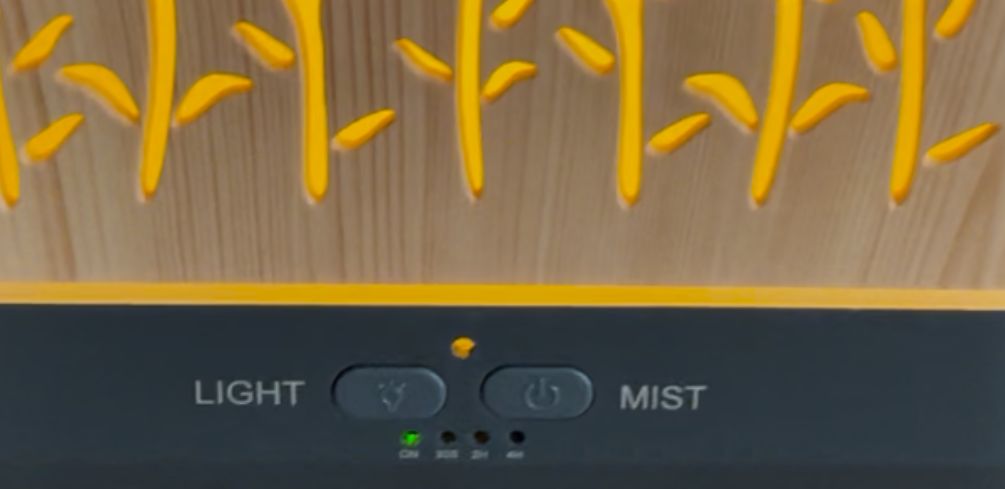 There are three timers in this machine. First, we have a 30-second timer that goes back and forth, diffusing the air. This is the best one if you want the smell of the essential oils to be minimal. Next, there are 2 and 4 hours. This will let the machine run for this time frame.
When on the 30-second time frame, it will go until the machine runs out of water. This machine comes with a waterless auto-off feature, meaning if the machine runs out of water, it will turn off. This is important to have for safety.
Ease of Cleaning
To clean the machine, you just need to rinse it out and use a bit of soap on the inside. This is important to do frequently as if you don't. This can get very dirty. I recommend cleaning once every full tank or two.
Cleaning isn't too hard to do, but at the same point, it's not really easy as you can only spill water out on the "drain" side. Also, the reservoir doesn't disconnect. The tank itself is built inside the machine.
This helps keep the price down and fewer ways for the machine to experience issues.
Durability
How long the diffuser will last is very important. I have used it for about three months and have had no issues at all. It still works the same as I got it, and I have used it often.
This can't be said about other diffusers in the same price range.
Warranty & Support
When purchasing any product, make sure they have decent reviews and a warranty. This comes with a one-year warranty.
Portability
How often do you need to move the machine around? If you are moving it, don't worry. This is ultra-easy to remove, and it is very light. The machine is also a great size: 7.48″ L x 4.7″ W x 2.3″ H.
Power consumption
This machine comes in at 24V, which is the perfect amount for a diffuser; it uses 110 DC.
Tank capacity
The tank capacity of the best flame diffuser is 200 ML. It will last a good amount of time before you have to refill it unless you are using it for 10+ hours a day. Then it may need to be refilled more often.
Price
The price for this diffuser is very competitive and lower than most of the other diffusers on the market.
User Feedback
The overall feedback for this diffuser is very high, and a lot of people were pleasantly surprised, like me.
Best Diffuser Machine to Buy
Let's check out the Newyid flame diffuser I keep going on all about. It really is a great machine, and for the price, you can't beat it!
If you would like to watch this instead of reading:
NEWYID 24V Flame Diffuser
Best Overall
The NewYid diffuser has a 24-volt system which allows the system to quickly warm up and disperse the mist of the oils throughout the room. Having a flame appearance with a water trickle is very relaxing.
Changing the amount of mist by 3 different settings to how often you want the smell to fill the room is a great feature.
The cool design that is cut out of the cover is on both sides, which is a huge plus for keeping it in the middle of a table. I let this just run in the background to reduce stress, and it can run continuously for 12 hours.
Verdict: I purchased this diffuser to get into Aromatherapy, and I'm glad I did. It is an inexpensive way to try a new hobby. If you are just looking for something small that can add a nice scent and help with the dry air caused by air conditioning, then this is a perfect choice.
This has helped me stay stress-free by listening to the water sound and breathing in the refreshing scent I choose. This is an extraordinary product to give back some relaxation to me in a very busy work week.
Pros
24V, which is perfect.
The sound is very soothing and not too loud.
The high-performance output of mist.
Light can be turned off or dimmed.
Two modes: remote and manual.
Cons
The water tank is part of the unit.
The color of light can't be changed, only dimmed.
---
Final Thoughts
Looking to get into aromatherapy? This is a great place to start and see if it is for you. This diffuser has everything you need, including a humidifier.
I really enjoyed this product, I'm glad I purchased it, and I hope this review was helpful!
---
Please be careful and use at your own risk
None of the authors, contributors, administrators, or anyone else connected with WildFog, in any way whatsoever, can be responsible for your use of the information contained in or linked from these web pages.